Découvrez nos posters présentant les dernières avancées de notre plateforme
 Posters RCPG
GPCR Retreat 2023: Monitoring AT1R:A2C-AR Receptor Heterodimerization Using bioSens-All®.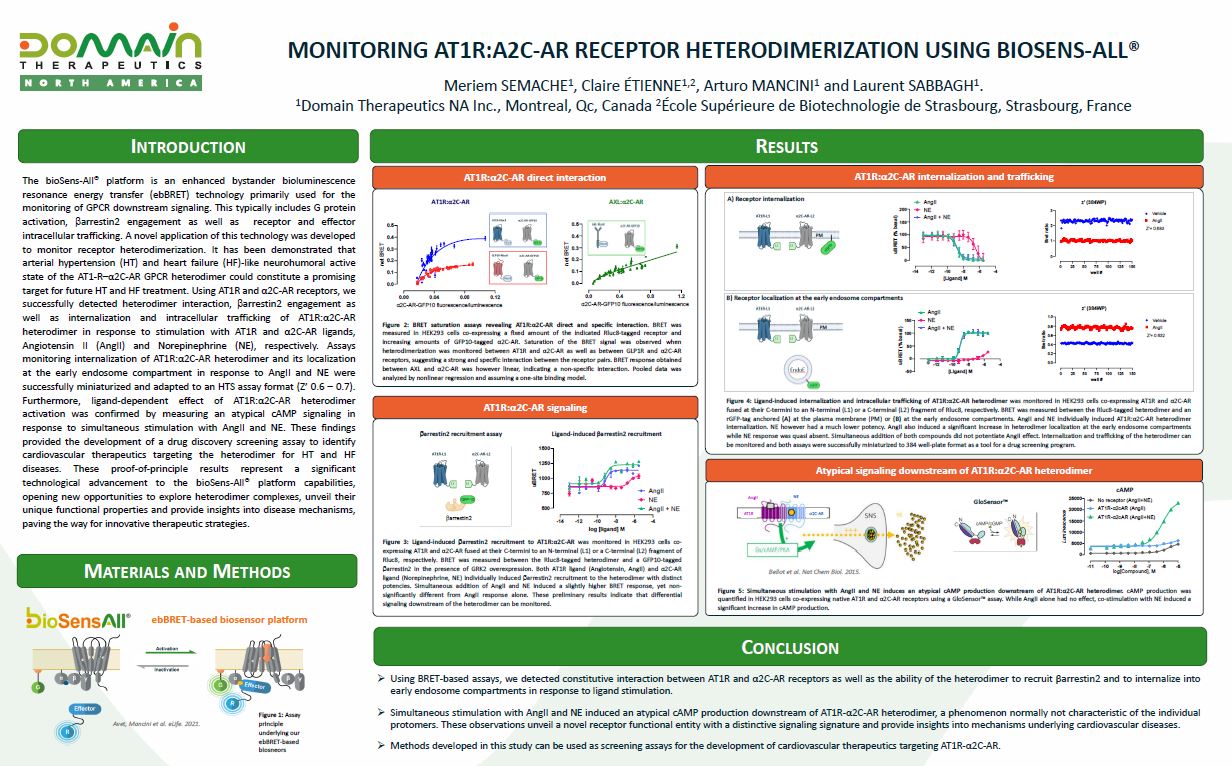 Neuropsychiatric Drug Development Summit 2023: Development of a BRET biosensor-based screening strategy for identifying drivers of hallucinogenic activity of 5HT2AR targeting compounds.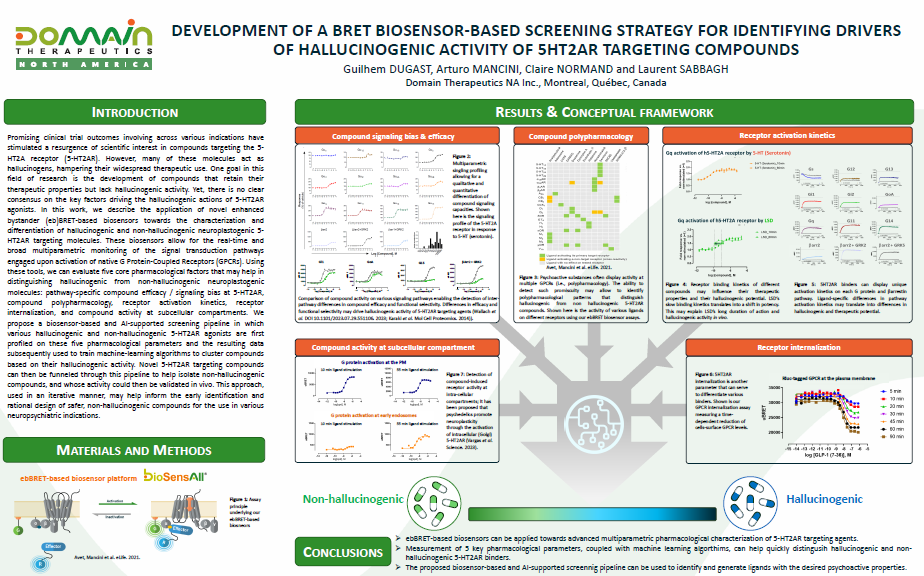 ASPET 2023: Early-stage development of an in vitro screening assay to characterize the activation of the human adhesion GPCR ADGRE5.  Presented by Herthana Kandasamy and Arturo Mancini.
SLAS 2023: High-throughput applications for screening GPCR activation using bioSens-All®. Presenter by Frank Cao.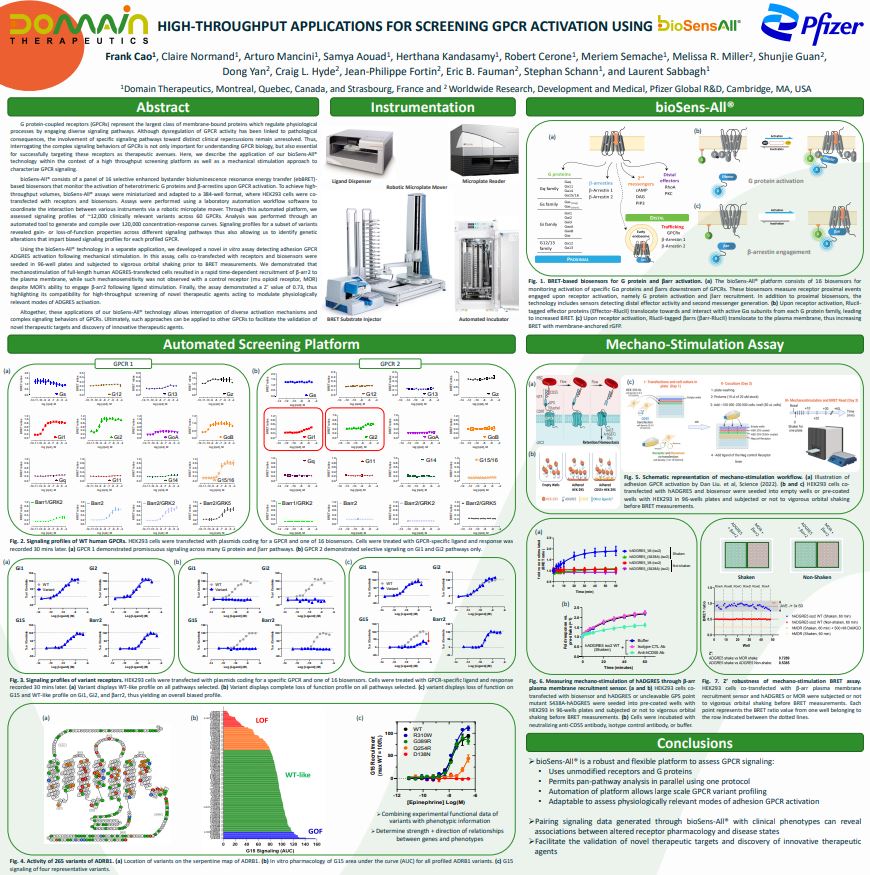 ASPET 2022: Large-scale profiling of physiologically relevant naturally occurring rare human GPCR variants using the bioSens-All® technology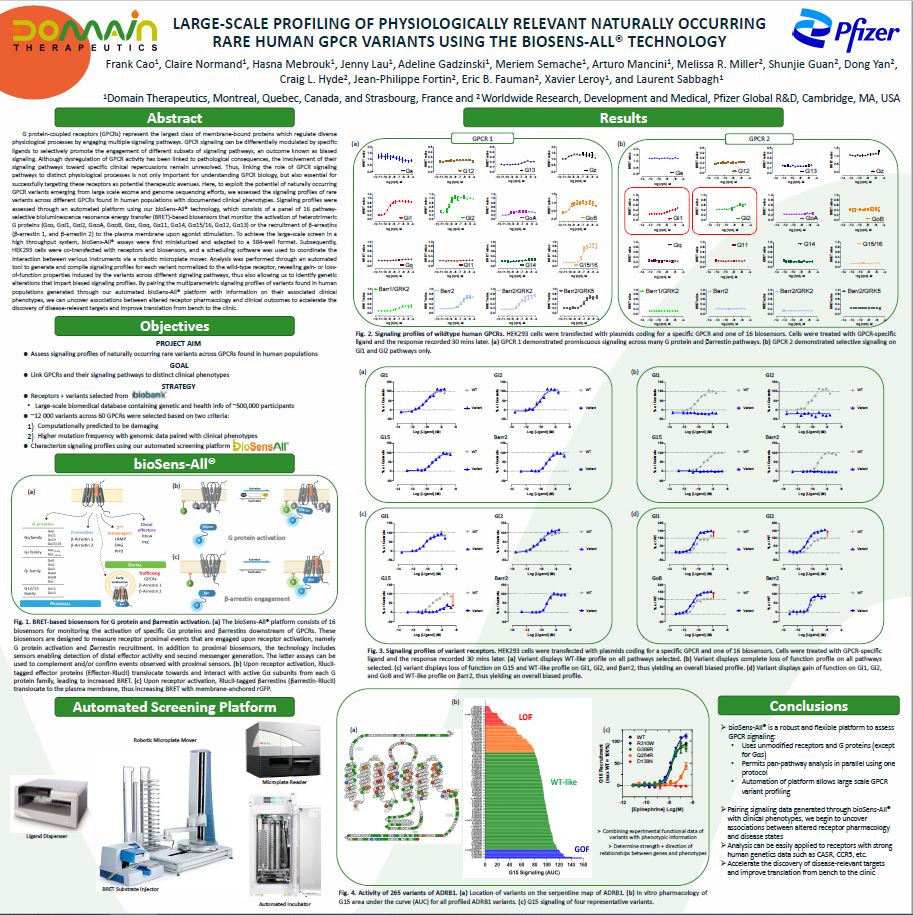 ASPET 2021: Use of novel ebBRET biosensors for comprehensive signaling profiling of one hundred therapeutically relevant human GPCRs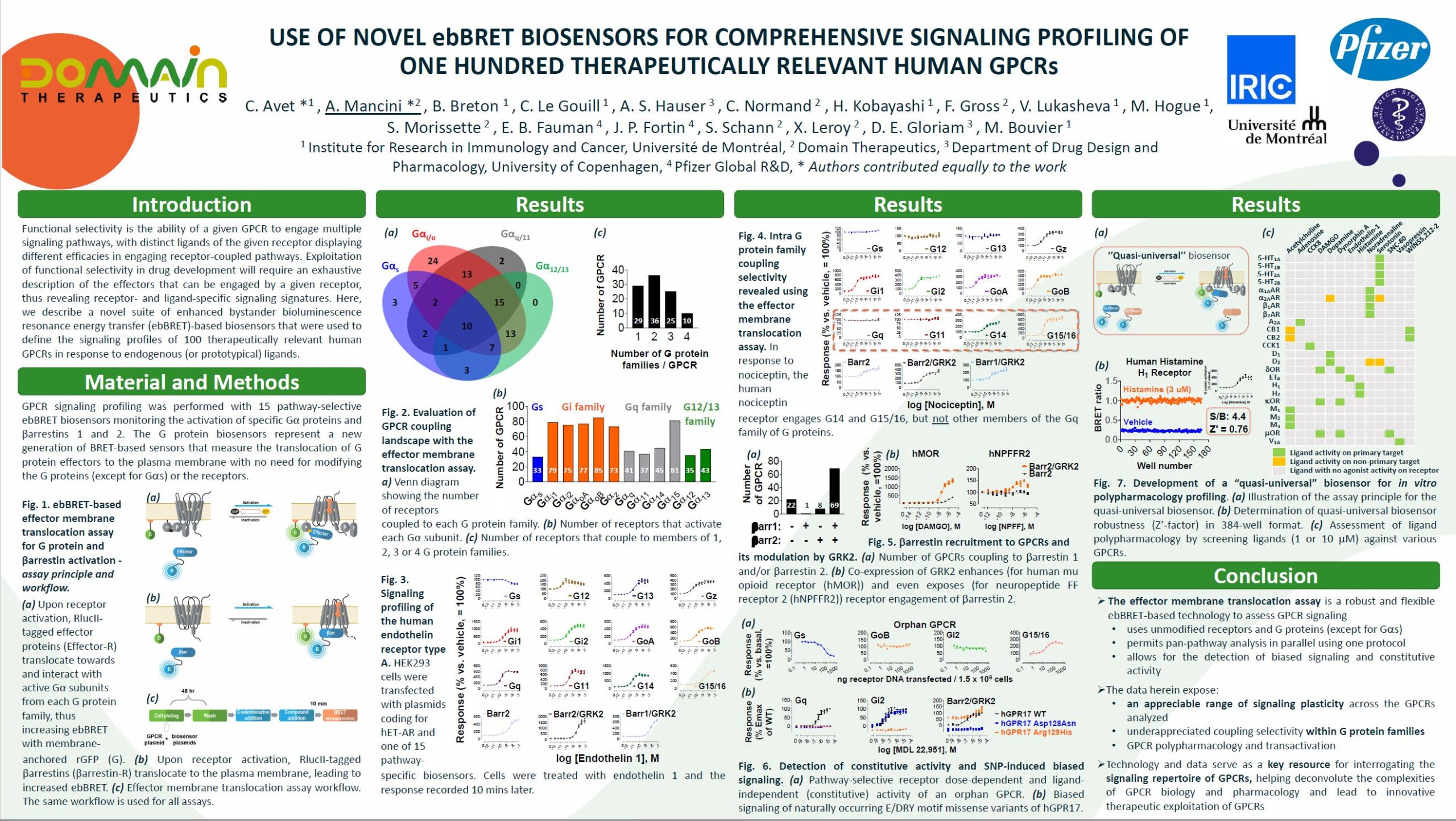 SLAS 2020: Creation of a large-spectrum GPCR biosensor for functional in vitro safety and systems pharmacology analysis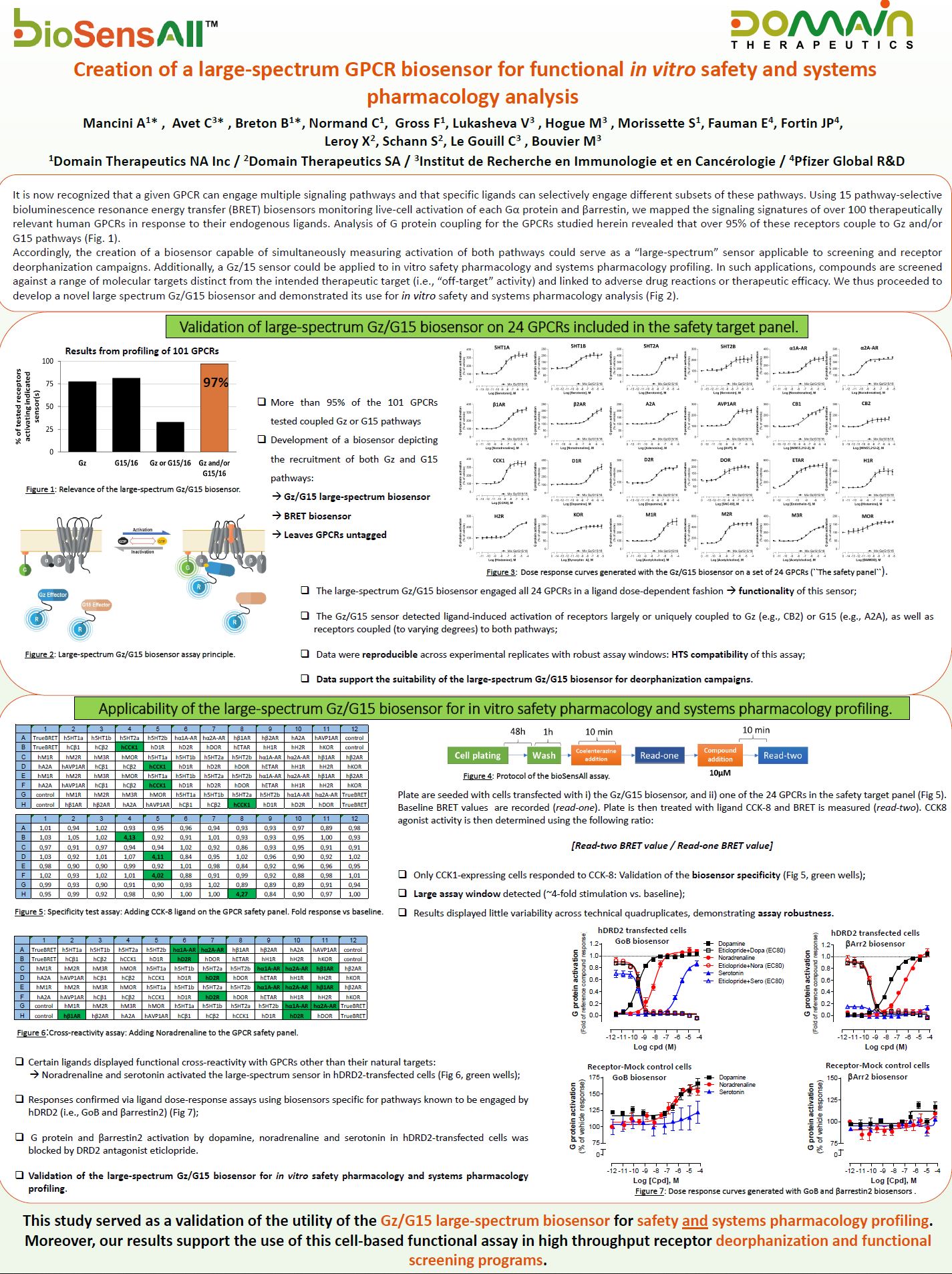 IBS 2016: 3D-specific chicken antibodies targeting GPCR extracellular loops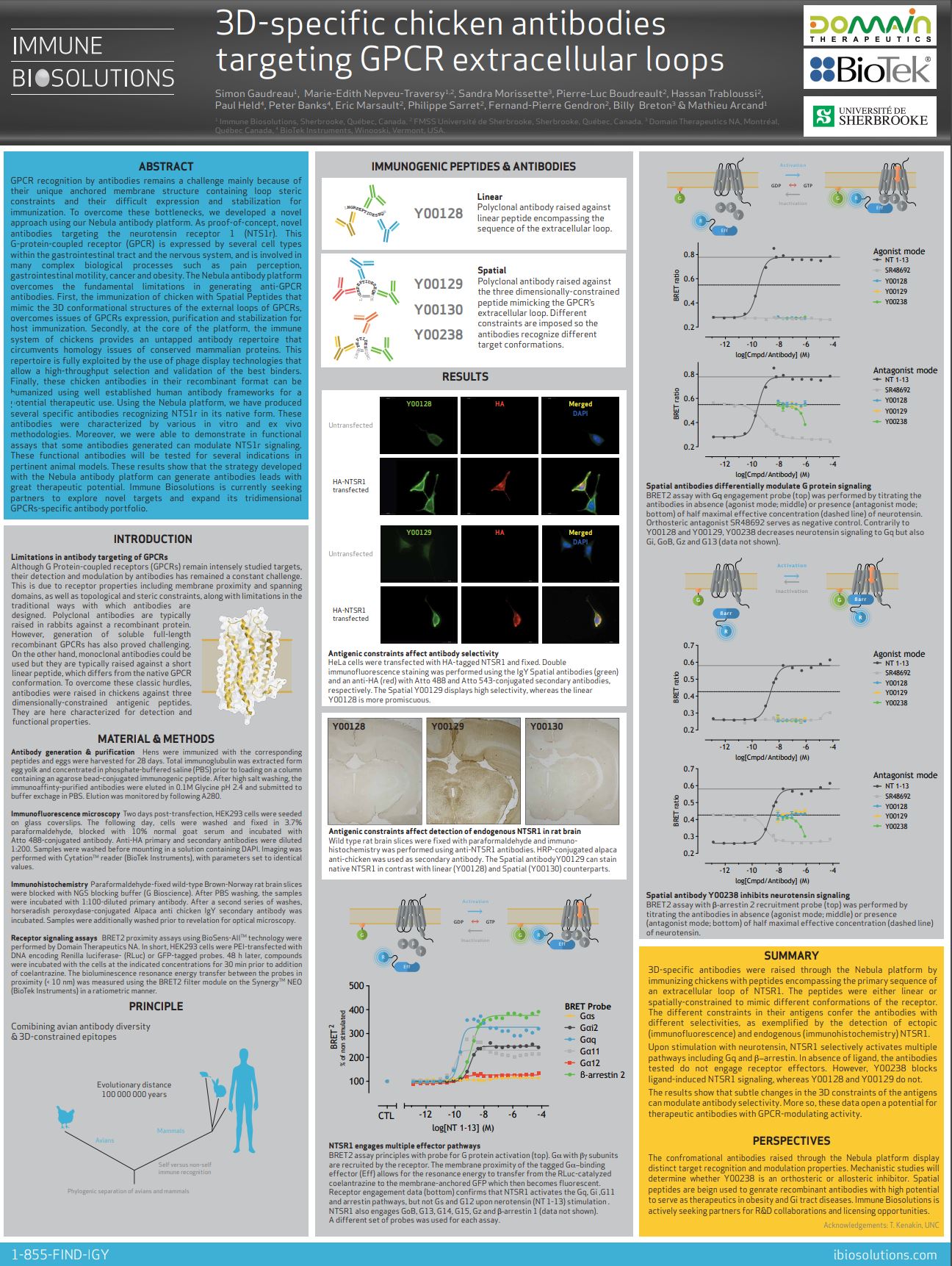 Posters RTK
AACR 2021: EGFR Signaling and pharmacology in oncology revealed with an innovative RTK biosensor technology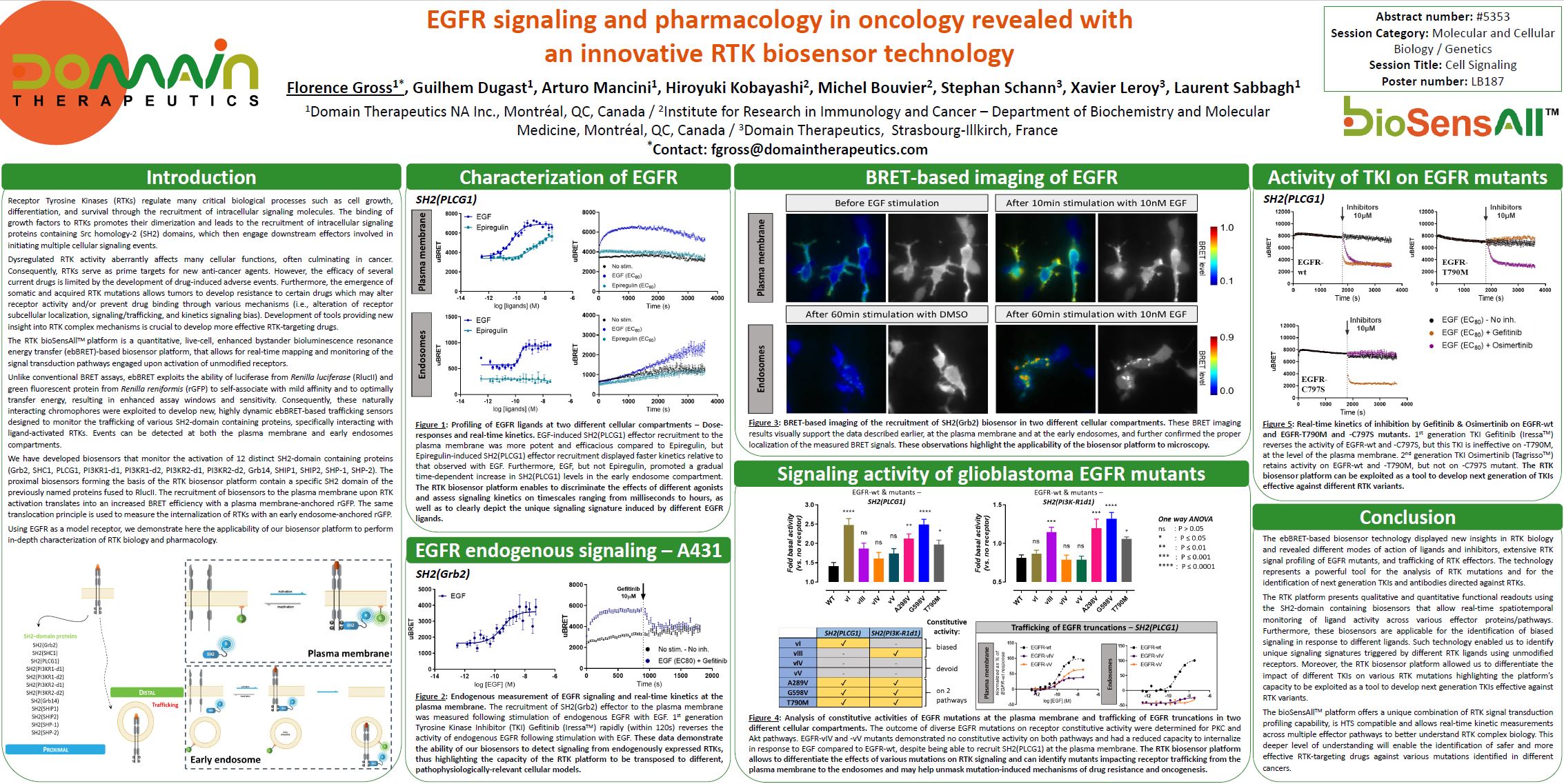 Discovery on Target 2018: bioSens-All®: Openning up new frontiers in RTK drug discovery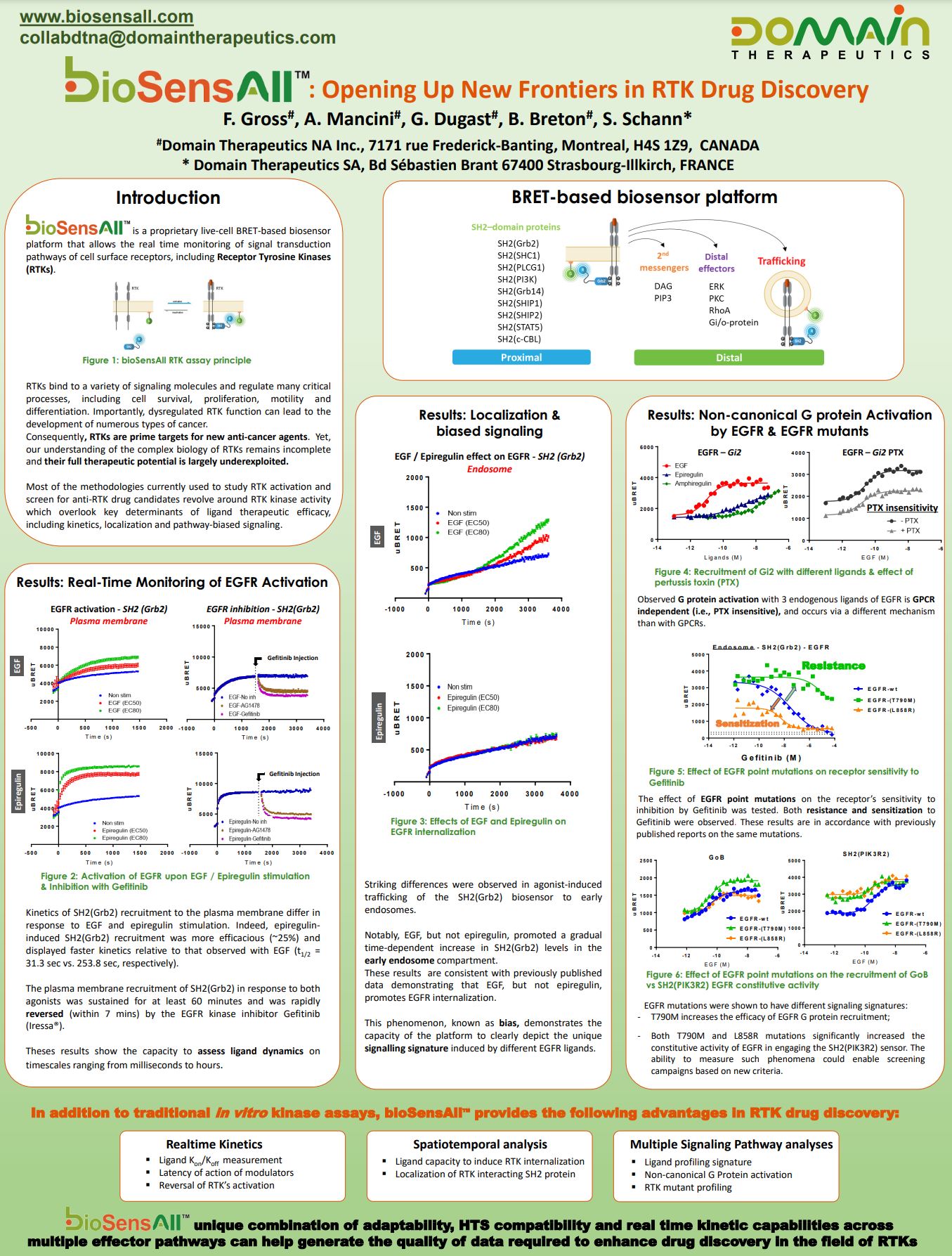 Posters ICP
AACR 2021: A high value pharmacological platform dedicated to the real time study of stimulatory immune checkpoint signaling pathways